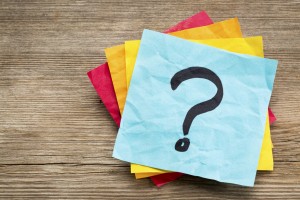 As the EPA describes it, the purpose of a SPCC Plan is to help oil storage facilities prevent a discharge of oil into navigable waters or adjoining shorelines. We often have clients that struggle to understand "WHY?" they need an SPCC Plan, besides the fact that it is a regulatory requirement being imposed on certain businesses (see SPCC Applicability). Many facility owners see it as just another costly regulatory hoop they must jump through.
As environmental consultants we have "seen it all" and know what can go wrong when you least expect it. It is our job to educate facility owners on the importance of a SPCC Plan. A SPCC Plan is much more than just a "tree hugging/right thing to do for the environment" gesture. It is a small investment that will protect your assets from what could otherwise result in a disastrous event to the detriment of your business, your employees and your community.
Facilities that follow well-prepared SPCC Plans can expect to minimize, if not avoid, oil/gas spills that could result in penalties, fines, and costly remediation activities such as these:
The penalty for not having a required SPCC Plan, or not having a sufficient one, can be as much as $37,500 per day of violation.
Even though the SPCC regulation is implemented at the federal level, states and localities may also have oil programs through which they may impose additional penalties.
Penalties for failing to notify the appropriate Federal agency of a discharge is a maximum of $250,000 for an individual or $500,000 for an organization, and the potential for prison time for the responsible party.
Civil penalties are authorized at $25,000 for each day of violation or $1,000 per barrel of oil discharged.
Failure to comply with a federal removal order can result in civil penalties of up to $25,000 for each day of violation.
The cost for cleanup should you have a release and do not have effective measures in place to contain and minimize the impacts of the spill.
You run the risk of your insurance company not renewing coverage or paying a claim if you are out of compliance.
A compliant SPCC Plan protects both the environment and your bottom line!