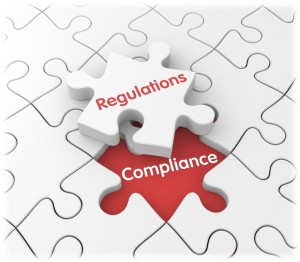 The SPCC regulations were originally published in 1973 under the authority of §311 of the Clean Water Act, with the first SPCC plans for oil-handling facilities required in January 1974. The US EPA revised the oil SPCC regulations outlined in 40 CFR 112 rule on July 17, 2002 with subsequent minor modifications on December 26, 2006, December 5, 2008 and November 13, 2009.
The SPCC regulation sets forth requirements for:
the prevention of,
preparedness for, and
response to oil discharges at specific non-transportation-related facilities.
The goal of this regulation is to prevent oil from reaching navigable waters and adjoining shorelines, and to contain discharges of oil. The regulation requires facilities to develop and implement Spill Prevention, Control, and Countermeasure (SPCC) Plans and establishes procedures, methods, and equipment requirements (Subparts A, B, and C).
More information on the SPCC regulations can be found at:
If you have any questions regarding SPCC Plans or regulations, feel free to give us a call at (877) 269-0194 or email us.