Williams & Company provides comprehensive Spill Prevention, Control, and Countermeasure (SPCC) compliance services for a variety of facilities from farms to bulk oil distributors. Our knowledgeable compliance team has prepared hundreds of SPCC Plans throughout the U.S. and provided clients with the expertise necessary to meet their SPCC Regulatory Compliance Requirements.
Our Spill Prevention, Control and Countermeasure (SPCC) services include: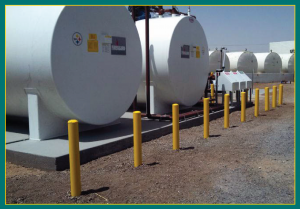 Onsite SPCC compliance audits to access regulatory compliance needs
Development of Spill Prevention, Control and Countermeasure Plans (certified by a licensed Professional Engineer) for facilities with greater than 10,000 gallons of fuel/oil storage
Assistance with development of SPCC Plans for Tier I and Tier II qualified facilities
Preparation of SPCC Plan amendments and/or re-certifications (NOTE: SPCC Plans must be re-evaluated every 5 years or when changes are made to the facility that affect the plan.)
Planning and design of fuel/oil storage secondary containment, spill prevention and mitigation procedures
SPCC employee training
Dashboard inspection software
Williams & Company's consultants will help you navigate through the complicated SPCC regulatory requirements and turn confusing SPCC regulations into a clear, understandable SPCC Plan that is specific to your facility.  Our goal is to help protect your facility from the penalties associated with failure to meet regulatory requirements, while minimizing your regulatory costs and compliance burdens.